Apply for a
Paycheck Protection Program Loan
The second round of the PPP is open, available whether you received a first round loan or not
Biz2Credit is a direct funding provider - your application will be submitted directly to the SBA for processing.
Accountants:
help your clients apply for PPP
Earn agent fees on the
CPA Business Funding Portal [↗]
A Service of
applyin
The Second Paycheck Protection Program
Qualify for up to
2.5x payroll
Amounts as large as
$2 million
Fixed rate at
1% per year
Eligible for loan
Forgiveness
Paycheck Protection Program
Apply for a loan from the second Paycheck Protection Program (PPP2). You can complete the whole process online and enjoy a fast submission to the SBA thanks to Biz2Credit's award-winning financing platform.
COVID-19 Resource Hub
Biz2Credit is helping business owners understand their options during the COVID-19 crisis. Visit the COVID-19 Resource Hub for up-to-date information and advice for your business.
Understand the
Paycheck Protection Program.
---
Our online process makes sure you enjoy a fast and transparent process with your PPP application, from start to funded.
Step 1 Complete a PPP application
Step 2 Your application is submitted to the SBA
Step 3 Upload required documents
Step 4 Your application is accepted by the SBA
Step 5 Get funds in your account
The Funding Source Accounting
Professionals Choose for Their Clients.
Start providing financing to your small business Clients by signing up for the CPA Business Funding Portal A Service of
▪ Whole firm collaboration ▪ Central control of client financing apps
▪ User role management ▪ Time-Saving integrations
"We're excited to work with Biz2Credit to provide accounting firms a resource to help their clients receive business financing. The CPA Business Funding Portal is a cloud-based solution designed for CPAs to manage the business financing process for all their clients."
Erik Asgeirsson
CEO & President, CPA.com
From One Entrepreneur
From One Entrepreneur to Another: We Get You
We understand what's behind building a business you believe in.
" We had always dreamt of having a banquet hall, and it came true after the financing from Biz2Credit.
We would recommend Biz2Credit 100% without fail, no questions about it."
Vicky Vij and Raja Jhanjee Owners of Bukhara Grill
Customer since 2008
Excellent
Based on 2,406 reviews.
"Biz2credit did the application process with us. It was very easy.
We were able to continue with the operation. I was very happy with the experience"
Phil Quilter Owner of Taj Lounge
Customer since 2010
Excellent
Based on 2,406 reviews.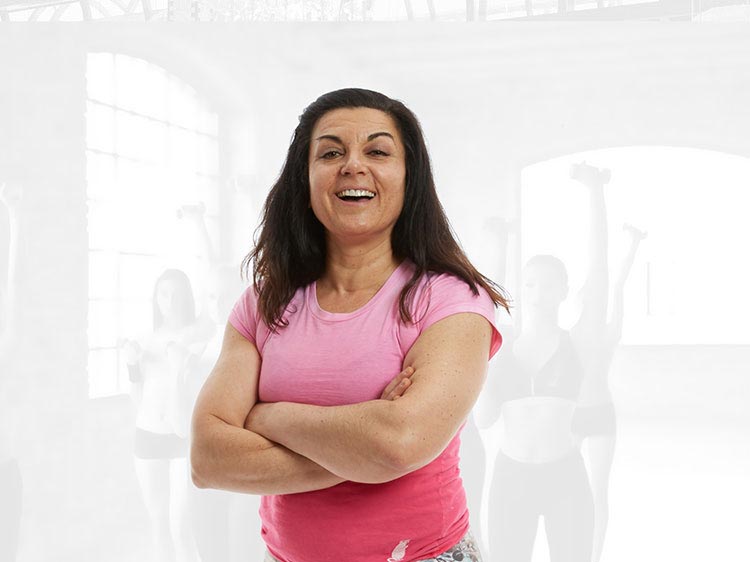 "We were growing so fast, but we didn't have the working capital we needed.
Biz2Credit was so great because they were there for us when nobody else was"
Maryam Zadeh Owner of HIIT BOX
Customer since 2018
Excellent
Based on 2,406 reviews.
"It was like talking to a family member. It was that comfortable.
I would definitely recommend Biz2Credit to other people."
Caesar and Sarita Owners of S'MAC
Customers since 2013

Excellent
Based on 2,406 reviews.
2 days ago
Thanks to biz2credit for helping me to…
Thanks to biz2credit for helping me to be easy and w ithout much roll we were able to deal in a short time thank you very much
Jose Palomares
5 days ago
Thank you Tommy for your help in the…
Thank you Tommy for your help in the process of getting my loan i will continue to do business in the future because when i lost hope Biz2credit help me out and i will never forget that thank you!!!
Rohini Budhu
6 days ago
Biz2credit funding
Vaishali Patel and Sam Parker were awesome and prompt in communications, they were perfect keeping in loop of every stage of funding , I highly recommend biz2credit for short term funding
Nish
Rated
4.9
out of 5
based on 1,523 reviews on
<

Biz2Credit is helping business owners submit loan applications for the Paycheck Protection Program for first and second draw loans. The SBA is issuing a significant number of validation requests (also known as error codes) on a high volume of loan applications. Already submitted applications are prioritized.

Do Not Apply if you already applied with another lender.
Average Processing Time: 12-14 Business Days

CONTINUE TO SITE

Paycheck Protection Program subject to
availability and guidance issued by the SBA.

COVID-19
ALERT:

A new round of the Paycheck Protection Program is here. Biz2Credit is giving businesses the chance to apply for this program directly

to an SBA-approved lender. Business owners may apply online by creating a Biz2Credit account, where they can submit an

application that will be processed by the SBA. Apply Direct