The Pros and Cons of Business Lines of Credit
Faith Stewart is a wife, mom, and freelance writer. She earned a BBA with a major in accounting and spent 10 years working in the fields of finance and accounting before pursuing her passion for help Learn More...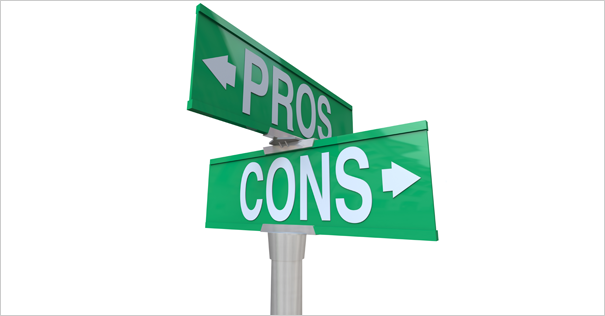 Business line of credit loans can be very useful tools in the everyday running of your business. The funds are easy to access and generally low cost, as debt goes. They can help your business grow and can keep it from struggling over the smallest of emergencies. They are not perfect ,however.
The Good
A line of credit is a loan that can be drawn on as needed via a check, debit card, or electronic transfer. It is very much like a credit card but with a much better interest rate in most cases. It can be used to pay bills directly or cash can be drawn. This versatility, low cost, and easy access make business line of credit loans a no brainer when it comes to choosing financing tools to help you run your business more effectively and efficiently.
The Bad
They are not perfect. One problem is that the funds are not limitless. In terms of business, the limit is relatively low in most cases. Also, approval does not come as easily as it may for a credit card. Therefore, they are not available to everyone. Also, although a better option than some, a business line of credit is still debt, and easy access to the funds can encourage unnecessary spending in some cases.
The Ugly
Business line of credit loans are meant to help manage a business. They can be used to take advantage of discounts when they are offered and cash flow doesn't warrant the ability. They can be used in case of an unforeseen expense. However, this type of financing can also mask a bigger problem. It can be easy to ignore or avoid a cash flow problem if you have a line of credit on which to fall back. If there are cash leaks, collection issues, or if there is an overspending problem, a line of credit can make it more difficult to see for quite a while if you are not looking for it. They can offer a false sense of security.
Despite the bad and the ugly, the good cannot be denied. If you decide to look into business line of credit loans, Biz2Credit can make the process much easier. Our network offers all types of financing options including lines of credit. Visit Biz2Credit.com today to get started.