Easing Customers "Sandwiched" in the Middle
Bob Johnson is a freelance writer based in New Jersey. He earned a B.A. with a major in communications and has more than 25 years of marketing experience serving small businesses in the financial, hos Learn More...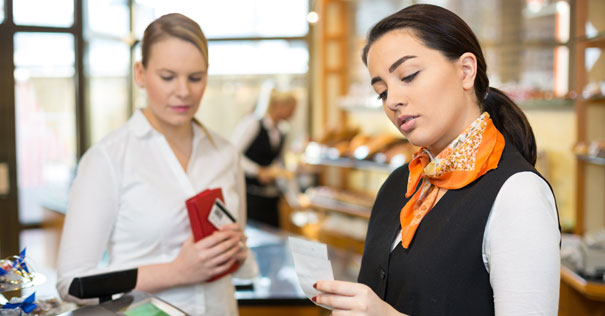 Small business owners face the ongoing challenge of meeting the needs of all their customers. While we've covered a diverse range of age groups in our demographic series, the Sandwich Generation may be the toughest to reach of them all.
Given this name in the last quarter of the 20th century, this audience is literally "sandwiched" between two others. Somewhere around the mid-century mark, these women and men have many demands of their own, catering to children still at home on one end and their aging parents on the other end. Sometimes, all three generations are living under one roof.
How can you, the small business owner, make the lives – and shopping experiences – of the Sandwich Generation easier? Here are a few suggestions:
Make shopping convenient.

Time was you'd call the butcher shop and a school-aged boy would bicycle the order over. Think of ways to bring your business to this time-pressed customer. Don't forget online orders and delivery services.

Provide express shopping.

Know your customers and know what they're looking for will only serve your business better. If you let customers call ahead and place orders, they can stop by when it's convenient for them and their order will be waiting.

Set up special events.

Everyone at every age needs a break. Create reasons for customers to set aside a night for your event. Coffee and conversation. Book club gatherings. If you give enough notice, they will make your business a priority.

Show the love.

Sometimes customers just want to be heard. If you lend an ear and provide opportunities to ask their opinion, you may be surprised at the responses and the smiles, showing that you and your business care.
Catering to the Sandwich Generation may not be easy, but this group will be forever grateful to you for making the most of their limited time — and, in some situations, overly stretched resources.
In a tight squeeze yourself? We are the right place to turn to for unsecured business loans. Visit www.biz2credit.com for all your small business financing needs or call (800) 200-5678.