How to Start a Production Company in New York City
Megan Zhang, freelance blogger and writer. She lives in New York City. Learn More...
★★★★★

based on

457

reviews
Overall rating: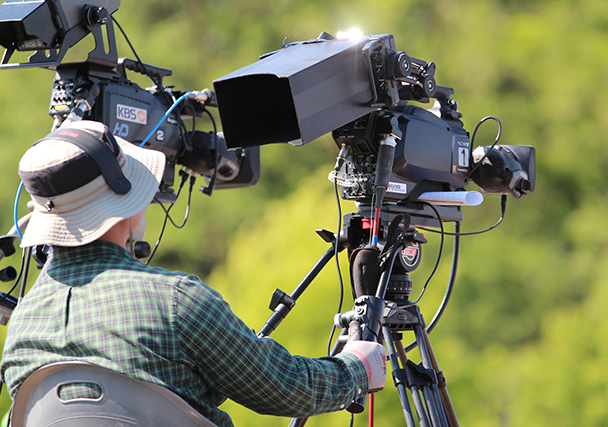 For many filmmakers, living in New York City is the dream. After all, it's one of the best places in the country to go if you want to build a career in the entertainment industry. While starting a production company in the Big Apple may sound simple, it can be as time-consuming as starting any other kind of business. For more information about how to become the owner of your very own production company, read on for details.
1. Get Equipment
You can't shoot a project without equipment. Equipment alone can cost you thousands, from cameras to microphones to tripods to dollies. You will likely need to take out a loan to afford it all. If starting a production business is something you want to pursue, then it's an investment worth making. Like with any other business loan, you'll need a solid credit history before you apply.
2. Make a Reel
Potential customers will want to see your previous work, so they know what to expect if they hire you for their project. Using the equipment you buy, or any previous equipment you have, shoot some scenes and sample footage. Put together a cinematography reel and post it on Vimeo. Now you have something to show people who may be interested in hiring you or working with you.
3. Start Small
The first few projects you get won't be big blockbusters. As with any business, you need to pay your dues in the beginning and start from the bottom. This may mean working on some small local commercials or short films for little money. But as the projects come in, you'll start to see bigger and better projects come your way. It's all about sticking to it and seeing the bigger picture. You're working toward a bigger goal, slowly but surely.
4. Get Office Space
Eventually, you'll need to get office space for your production company. This legitimizes your company, and any meetings you have with clients will be far more professional. You'll likely need a commercial real estate loan to get any office space in New York City, as rent can be expensive. Since you're not necessarily expecting clients to walk in from off the street, location isn't as important as it would be for other businesses. Look into cheaper areas, such as Upper Manhattan or the Bronx, to try and bring costs down.
5. Make Cold Calls
Once your business is legitimate, start making cold calls to up-and-coming directors and writers in the city. See what they're working on, and offer your services. It may seem nerve-wracking to pick up the phone and call a complete stranger, but that's one thing you'll have to get used to if you want to start a production company in a big pond like New York City.
Being the owner of your own production company can be life-changing. To secure the capital you will need, visit our website at www.biz2credit.com.