Ring in the New Year, Small Business Style!
Felice Mikelberg, a New Jersey-based writer and editor with more than two decades of communications experience, writes on a diverse range of marketing practices that includes small business operations Learn More...
★★★★★

based on

457

reviews
Overall rating: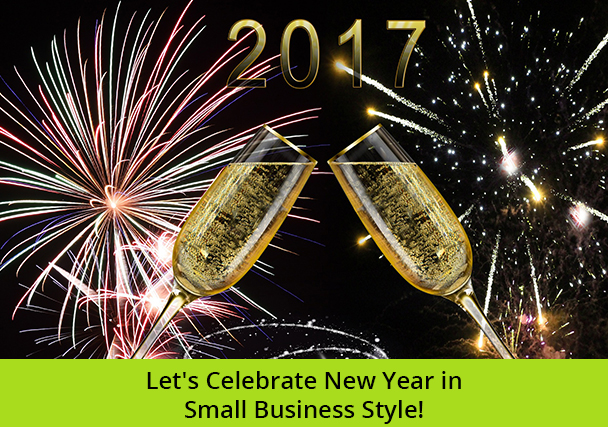 With New Year's Eve falling on a Saturday this year, it's likely to be another busy shopping day at your small business.
Customers will be looking for end-of-year bargains, making returns or exchanges from holiday gifts, or searching for that special something just for themselves. And your employees will probably still be reeling from the holiday season rush.
With emotions running high and energy levels low, from clients and staff alike, why not turn a typical Saturday into a celebration and ring in the New Year a little early with everyone in your store?
Don't Wait 'Til Midnight. Hold a countdown at noon. Hand out inexpensive party hats and noisemakers, decorate with streamers and balloons and set up an area with refreshments, including a (non-alcoholic) punch with disposable cups and some light munchies. Don't forget to count down and, if you have one, use your loud speaker and add some festive music!
Provide Hourly Sales. If you're trying to move specific merchandise after the holidays, turn the day into a special event and hold hourly "countdown" sales. Don't stick to the same merchandise – shake it up and offer different discounts by the hour.
Promotions Are Key. If you want to maximize the event (or push your sale merchandise), make sure to let your customers know through email, on your Facebook page, and even post a New Year's Eve coupon on your website, so you can track how many clients are accessing your site, especially during the holiday season.
Ring in and Bring in the New. Now that the holidays are just about over, this is great time to start offering that new merchandise you've been waiting to put out. Shelf space should be open, customers will want a reason to step away from family togetherness for a little while, and you can see how the new concepts and items are received. Again, make sure you let your best customers know what you're up to so you can benefit from the response.
This New Year's Eve start the merriment early at your small business, and make it a fun day for your customers and employees. Happy New Year!
Does the New Year mean you have refinancing needs? Call Biz2Credit at (800) 200-5678 or visit www.biz2credit.com and let our experts help you make 2017 special.