How to Jumpstart Your Business in the New Year
Megan Zhang, freelance blogger and writer. She lives in New York City. Learn More...
★★★★★

based on

457

reviews
Overall rating: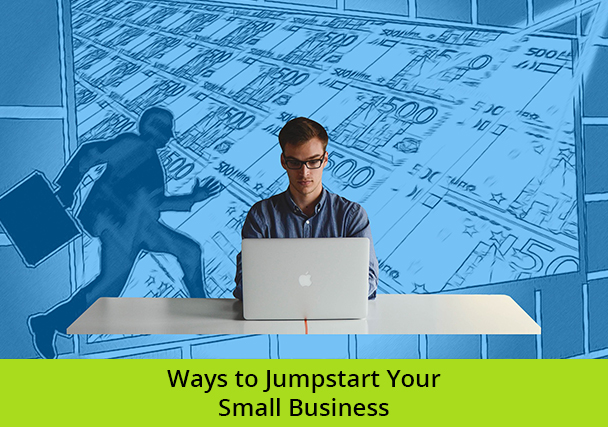 Out with the old and in with the new. The new year is a great time to start new habits and take your business to whole new levels. After the busyness of the holiday season, it's time to take a step back and evaluate what worked and what didn't work for your business this past year. For more information about how to jumpstart your business for the upcoming year, read on.
Make Notes About What Didn't Work
Look back at the obstacles and hardships your business faced over the past year. Was there a particularly slow month caused by a change you made to the business? Did bringing on a new employee cause sales to go south? Is your current manufacturer just not the right fit? Evaluate the weaknesses of your business and what caused them. Then figure out a solution to fix these weaknesses and turn them into strengths. Be very diligent about creating step-by-step plans that are clear and feasible.
Make Notes About What Did Work
As important as it is to identify and get rid of weaknesses, it is just as important to evaluate what did work for your business. Maybe your green initiative saved your company some much-needed cash. Or was there a certain new employee who launched an awesome project for the business? Did the habit of setting up monthly reviews with individual employees boost efficiency and morale? Make notes about all of these things that brought your business increased revenue or positivity, and think about how to amp these up even more in the new year.
Clean Up
You don't have to wait until spring to do some spring cleaning. Throw out all the things that won't be relevant or necessary in the new year, and put away important 2016 documents for safe-keeping. Make some room in your file cabinets and on your shelves for all the things that will come in the next year. Doing this at the end of the year creates a positive and open mindset for the year to come. It also improves office organization, which is crucial for increased productivity and efficiency.
Get on Top of Things
Once the holidays are over, you'll have some time to get on top of things that are to come in the new year. Start planning for that important conference that you have to attend in March. Begin conducting your search for a new employee to fill the vacant position you have open. Don't let the relaxation of the holiday season lull you into too peaceful a state. It's time to get back into it!
The new year is a wonderful time that brings change, opportunities, and possibilities. Don't let it go by without some proper planning. For more information, visit www.biz2credit.com.