How to Make a Difference with Your Small Business
Megan Zhang, freelance blogger and writer. She lives in New York City. Learn More...
★★★★★

based on

457

reviews
Overall rating: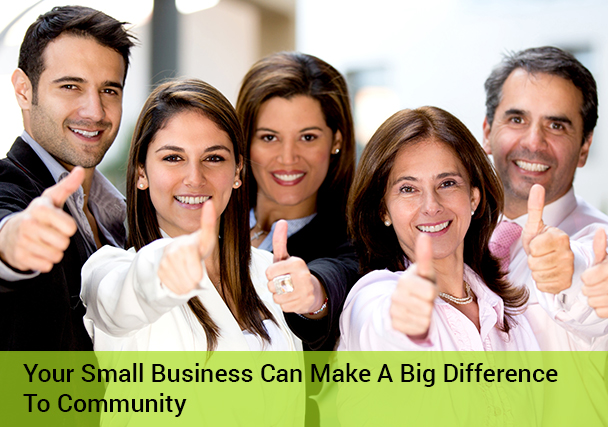 For more entrepreneurs, being a small business owner is not just about making money. It is about creating jobs, launching opportunities, improving the community, and making a difference to those around them. A small business has the power to do all of these things, and many business owners are doing just that on a daily basis. Your business can do a whole lot of good in the community, and this in turn can come back as increased revenue, as well. We'll explain how:
Hire Interns
Creating opportunities to help young people thrive and grow is always a great idea. Not only will you be fostering the youth of tomorrow, but you may also find yourself with a trained employee ready to take on bigger responsibilities once the internship is over. It is a win-win situation for everyone. Plus, if funds are tight in your business, there are many internships that do not pay a whole lot. It is more about the opportunities you create for the individual.
Donate to Charity
This is an especially great idea with the fast-approaching holidays. Partner with a local non-profit organization or charity group with a cause you support and want to help. Ask customers at check-out if they would like to join the cause and offer a few dollars to support the organization. Or, you can even launch a campaign in which you donate a certain amount of your proceeds to that organization. Either way, this is a great way to spread positive change and good vibes.
Give Away Products
If you own a restaurant, consider catering your church's next function. If you own a retail store, donate some clothes to your local orphanage. This is a wonderful way to support the community and give back to those in need. Plus, you're letting people know that your customers mean more to you than just dollar signs. It's always good to show that you have humanity and compassion.
Offer Opportunities
For the existing employees in your company, offer them chances to improve and grow. Let them take on increasingly important tasks, and give them opportunities to prove themselves to you. For a lot of young people, their job within your business may be a stepping stone to bigger and better things, either within your company or a different one. Guide them along that journey, and give them the tools and guidance they need for success.
As a small business owner, you have the power to create a lot of positive change around you. Even a little effort can go a long way, so think about ways you can give back to the community through your business. In the long run, this is beneficial to both your company and those around you. For more information about running a successful company, call (800) 200-5678 or visit www.biz2credit.com.