Five Ways to Build Customer Loyalty
Faith Stewart is a wife, mom, and freelance writer. She earned a BBA with a major in accounting and spent 10 years working in the fields of finance and accounting before pursuing her passion for help Learn More...
★★★★★

based on

457

reviews
Overall rating: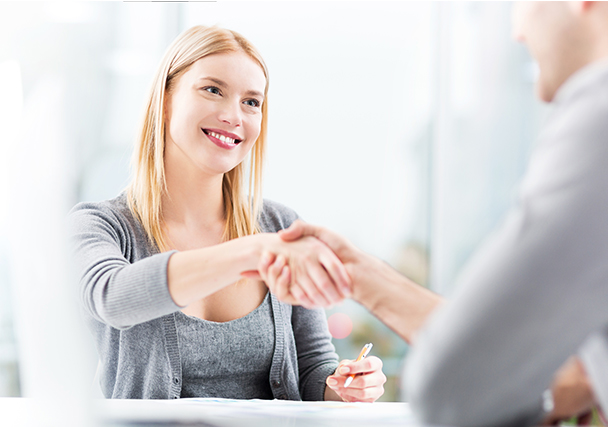 It may seem obvious why customer loyalty is important. I mean, of course you want to keep your customers. No one wants to lose customers. What is the real reason why though? Why is keeping customers just as important, if not more so, than attracting new customers?
The answer is what is always is when it comes to business. The answer is money. The bottom line is that keeping customers is cheaper than attracting new ones. Sales from loyal customers cost less than sales from new customers. The question then becomes, how on earth do I build customer loyalty so that most of my bottom line is generated from customers I already have? There are many ways, but these tips should get you started.
1. Interact With Your Customers
Use every resource available to you. Email and snail mail are great, and talking with them when they are in your store, if you have a brick and mortar store, is always nice.
You must use social media as well though. It isn't an option anymore. You have to have social media accounts and you have to use them. Facebook is probably the biggie, but depending on the business Instagram, Twitter, Pinterest and others may also be necessary.
Then, communicate with them. Use the account. Build it. Watch it grow. Get to know your customers, and let them get to know you.
2. Respond
Don't just talk. Really listen to what your customers say and respond accordingly. Are they happy? Get excited and encourage them to share. Are they unhappy? Take notice, find out how you can make it right, and follow through. Do they have ideas and suggestions? Take them into account and make adjustments if possible.
3. Show Appreciation
Let your customers know you appreciate their business. Make them feel special. Offer upgrades, free items, exclusive sales, and more. Make it worth it to them to be loyal!
4. Be Different
For customers to remain loyal to your business, you are going to have to offer them something the competition doesn't. Incentives are a great start, but convenience and price should not be ignored, Customer service cannot be ignored either.
You have to make certain that they are getting the absolute best from you in all areas, or they may jump ship for the other option.
5. Keep it Fresh
They will love you for what you offer. They will love you for what they already have from you. To keep customers however, you have to keep things fresh. You don't want them to get bored. Shake things up now and then with new options, without treading on the whole reason they are loyal in the first place.
The best way to do this is by listening to what they want and following through.
Biz2Credit can help you in your endeavors to both attract and keep customers. Visit Biz2Credit.com today to find out how we can help you find the perfect lender from our lender network. From startup to expansion and anything in-between, our lenders offer small business financing products of all types, and we can match you with just the one for your business.