New Year's Resolutions
Faith Stewart is a wife, mom, and freelance writer. She earned a BBA with a major in accounting and spent 10 years working in the fields of finance and accounting before pursuing her passion for help Learn More...
★★★★★

based on

457

reviews
Overall rating: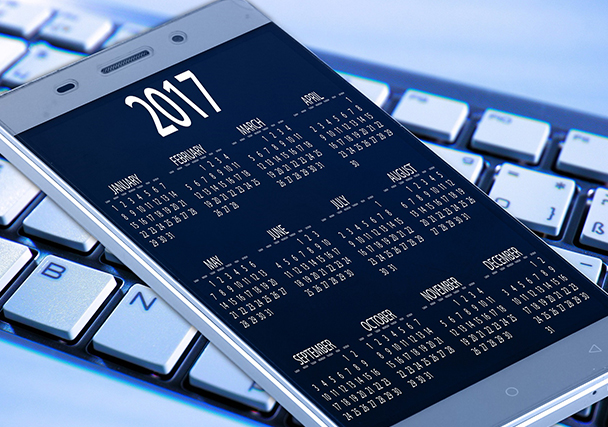 The new year inspires almost everyone to start fresh and set new goals. Entrepreneurs are no exception, but what type of resolutions are best for helping entrepreneurs be more successful in 2017?
Resolve to Stay on Top of Current Events
How does one do this, and what could it possibly have to do with entrepreneurship? Well, the best way to do it is by keeping an eye on the news. You may watch it on television or catch it online, but stay in touch with what is going on in the world.
Then, put what it going on in the world to use. Consider how what is happening in the world could affect your entrepreneurial endeavors. Do you see a demand for something you haven't thought about before? Do you see a growing trend that could negatively affect your work? Answer these questions, ask others, and put the answers to work for you.
Resolve to Get Your Arms around Your Finances
What do you really know about your finances? Do you rely solely on what others tell you, or can you look at your financials and see for yourself?
If you don't know how to read financial statements, learn how. If you know what they say but cannot draw logical conclusions from the information on them, education yourself. Ask someone to help you or, better yet, take a class. It is vital to understand your financial statements for yourself.
Resolve to Brush Up on Your Leadership Skills
Leadership skills do not always come naturally to entrepreneurs. They are not always team players by nature. It is wise to find a way to continually make yourself a better leader. There are conferences that offer this, as well as workshops sponsored by local organizations.
Resolve to Get More Social
This could be social media, or it could be good old fashioned real life face to face socialization. In business, you need a balance of both, so whichever way your scales are tipped, work hard in the new year to balance them. If you are not active on social media, get active. If you too active on social media, get out and network face to face more often.
Resolve to Show more Appreciation
Show those who help you how much you appreciate it. Whether it is employees, partners, customers, or clients, show them how much you appreciate what they do for you. This may or may not be monetary. It may be as simple as just having a better attitude toward them or vocalizing your thanks.
Biz2Credit can help you in each of these endeavors. You can let us handle finding a lender for your financing needs while you focus on meeting each of these goals. Our network of lenders offers small business financing products for all types of businesses, and we can help you find the best one for you. Visit Biz2Credit.com today for more information.