Smile for the Camera
Felice Mikelberg, a New Jersey-based writer and editor with more than two decades of communications experience, writes on a diverse range of marketing practices that includes small business operations Learn More...
★★★★★

based on

457

reviews
Overall rating: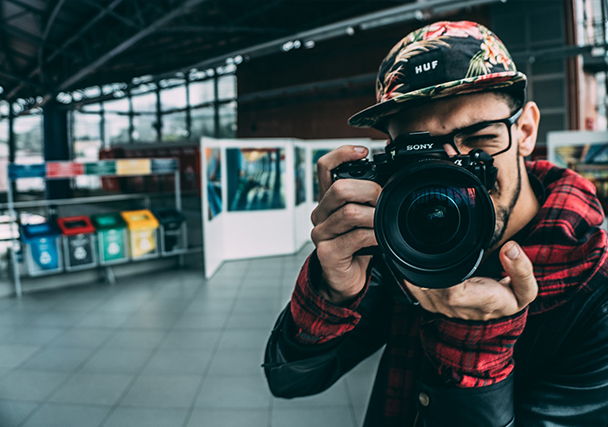 Image is everything. Is your small business glitzy and captivating? Soothing and inviting? Quiet and contemplative? Or a combination of styles to attract a diverse audience?
How your business as a whole looks says a lot about the type of company you run. And how you wish to be perceived by your customers, your suppliers, and your competitors.
In the middle of the hustle and bustle of this holiday season, take a few moments to take stock of the image your company projects, focusing on your print and online presence. With social media growing in popularity, examine how your business is perceived on your website. Then, check out social media outlets like Instagram, Facebook, and even YouTube. Type in your company name and see what shows up. If you've run contests, promotions, and special events, you may be surprised that you now have a very public online image.
With the New Year quickly approaching, consider how your business is presently viewed. Have you captured the essence of your business on the Internet, in the newspapers, and in local publications? If not, you have some work to do – but it's easier to change than you may think.
First, decide on the look you want your company to have. Friendly? Serious? Sophisticated? Fun and charismatic? Now look at your images with fresh eyes. And invite your closest friends and co-workers to do the same. If your impression of your company does not match up with what is currently viewed, consider new photos, for starters.
You can go the professional photographer route, discuss your vision and have them capture your small business image for your website, social media content, and advertising.
Or, with so many people having access to smart phones, you can download images from family, friends, and even customers. If time is an issue, consider turning to an employee who has a way with photos. If you have an intern, this could be the perfect assignment.
The important point is to ensure your online presence matches the one you have in your head. Your bottom line may depend on it.
We're always ready for your close up. At Biz2Credit, our experts can help you with financing and refinancing. Just call (800) 200-5678, or visit www.biz2credit.com.