Express Yourself…In a Letter
Felice Mikelberg, a New Jersey-based writer and editor with more than two decades of communications experience, writes on a diverse range of marketing practices that includes small business operations Learn More...
★★★★★

based on

457

reviews
Overall rating: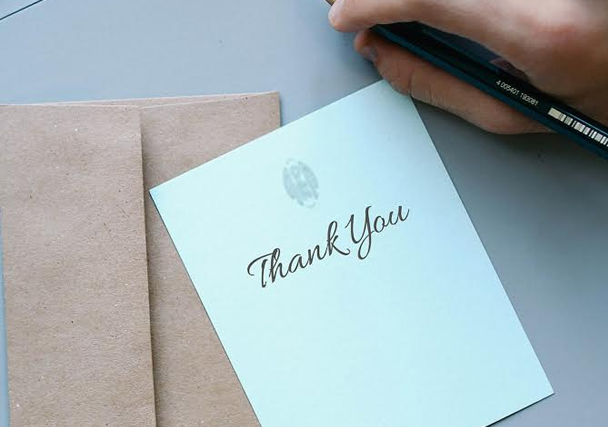 In a world where instant messaging is a preferred way to communicate and tweets go viral in a matter of moments, a sincerely written letter is a scarce commodity. And when you do receive a note in the mail, it's probably a complaint from an annoyed customer or disgruntled wholesaler.
Whatever happened to the art of the letter? Remember the last time you received a handwritten card or a "thinking of you" note? I don't either. Ask your closest teen or tween how an actual letter begins or ends, and they will probably look at you funny. And learning to write in script is just about a thing of the past.
Don't despair. Letters can still be a constructive way to reach your customers. In fact, many small businesses use this format to express gratitude to their customers, sometimes combining a sale or special promotion within the body of the piece.
In today's technology-friendly world, letters are receiving new life. Recently in my weekly paper, I noticed a ¼-page advertisement in the form of a letter from a local mom and pop business. The store logo graced the top of the letter and the greeting was personable: "Dear Friends & Customers."
The body of the letter began by thanking their customers for trusting them to deliver products and services that they can rely on. Then, the note discussed how the business celebrated their customers throughout the past few months, mentioning various in-store sales and prizes. The piece went on to promote new offerings and upcoming events, inviting customers to visit their store. The close: "Your neighbors," was followed by the first names of these thoughtful small business owners.
Consider taking this letter writing approach with your next sales opportunity. Your customers are sure to appreciate your heartfelt thanks. And you also can use this space to promote new products, services, and events in the near future.
All you have to do is run this "letter" in your local paper, post it on your website, or send it out into the social media world. Don't forget to make it your own – and make it personable.
We'd love to get a letter from you! But you can reach us just as easily by calling Biz2Credit at (800) 200-5678, or visit us at www.biz2credit.com and let our experts help you with all your financing or refinancing needs.