How Team Activity Helps Grow Productivity
Faith Stewart is a wife, mom, and freelance writer. She earned a BBA with a major in accounting and spent 10 years working in the fields of finance and accounting before pursuing her passion for help Learn More...
★★★★★

based on

457

reviews
Overall rating: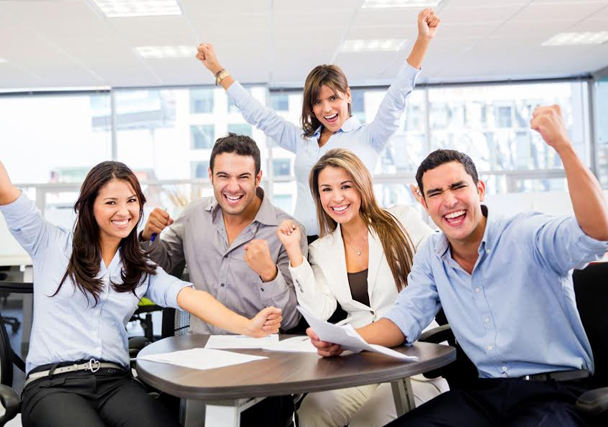 Getting employees to participate in team building activities isn't always easy. For that matter, getting managers to have employees participate in team building activities can be just as hard if not harder. These types of activities are often seen as "lame" or a waste of time. Most believe there are more pertinent things that can be done with that time.
The thing is, studies have shown that these types of activities can actually increase productivity, despite what is not getting done with all the team building in taking place. Here's how.
Communication
Communication issues are a huge inhibitor of productivity. Team-building exercises can improve communication between team members. It can help each member see how others react to different wording and attitudes, and it can help each one know what is expected based on what is asked.
For example, some may react well to being asked to please get a task done as soon as possible. Others may see this as an invitation to do the task at will, and will respond more appropriately to being told to get the task done now. Team building exercises will help reveal these communication nuances and more.
Hidden Talents Come to Light
Communication nuances are not the only things that team building activities can reveal. Hidden talents can also be uncovered during these types of activities. Leadership skills, communication skill, motivational skills, and even technical skills can be revealed when team members are placed in situations in which they are able to shine in these areas. Managers are often surprised to find that employees that always seem to follow are actually excellent leaders when given the chance.
Sharpen Problem Solving Skills
Team-building activities can do much to increase problem solving skills and even provide tools and teach methods for solving problems that team members may not have previously possessed. This is priceless when it comes to productivity levels. It allows employees to face problems head on, solving the issue on their own whenever possible, rather than waiting on a solution from higher up, which of course slows down the process.
Cooperation and Trust-Building
If team members can learn to cooperate with and trust each other, they will be more likely to ask for help when help is needed. Imagine the increase in production levels if, instead of an employee feeling they must complete a task on their own regardless of the time it takes, he or she feels comfortable asking a team member for help if they realize it could be for the better of the entire team to do so.
Biz2Credit can help you cover the financial side of things while you focus on ensuring your employees work as well together as possible. Our network of lenders offers financing products for small businesses in a variety of situations. From startup to growth, equipment to cash flow, and anything in between, our lenders have what you need. Visit Biz2Credit.com today to get started.