Newsletter
Jan.
2013
Current Issue
Biz2credit in the News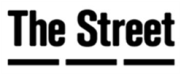 3 Things You Should Know About Small Business: Jan. 9 By Laurie Kulikowski (Jan. 9)
http://www.thestreet.com/story/11809300/1/3-things-you-should-know-about-small-business-jan-9.html
New Year's Day is now behind us, and so far there are good signs in Small Business Lending. Our most recent Biz2Credit Small Business Lending Index for December 2012 found that loan approval rates at big banks have climbed to nearly 15%, a significant improvement over December 2011 when only 9.7% were approved.
Immpreneur: Helping Immigrants Build Their American Dream
Biz2Credit is proud to partner with Immpreneur.com, an online hub for immigrant entrepreneurs. Founder Foulis Peacock takes pride in sharing the stories of immigrants who have used their foreign experience, their otherness, to thrive in the U.S.
Sanjyot Dunung of Atma Global, Inc. Secured Funding Quickly When She Used Biz2Credit
It the fall of 2012, Sanjyot Dunung of Atma Global, Inc quickly needed $40,000 in working capital. She found Biz2Credit through a colleague who introduced her to CEO Rohit Arora.