Newsletter
Back
Current Issue
Jan.
2013
Sanjyot Dunung of Atma Global, Inc. Secured Funding Quickly When She Used Biz2Credit
"One of challenges is that there has been a reduction of options for small, growing businesses. Banks aren't funding -- especially since we were considered a start-up. The answer was always no, so I contacted Biz2Credit," said Sanjyot. "We have projects that last 6-9 months. As always seems to be the case, the larger the customer, the slower they pay. Some of our larger clients are on 90-day and 120-day payment cycles."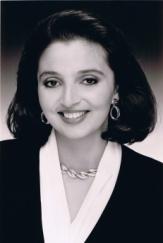 Based on West 25th Street in Manhattan, Atma Global is a leading-edge developer and publisher of innovative, multimedia global learning products and solutions, focusing on countries, cultures, and global business topics for the business, education, and consumer markets worldwide. The company produces multimedia learning products, online content, CD-ROMs and DVDs used by corporations, schools, and libraries. Atma Global educates on topics related to working with people from different cultures and countries. The company creates proprietary learning content and puts it into a business focus by incorporating across different media platforms: textbooks, digital, and video. The company's products have been used by more than 200 U.S. universities and 80 of Fortune 1000 companies.
"Biz2Credit knows the credit marketplace and understood our high caliber clients. We have done our initial funding and now looking at expansion in 2013," explains Sanjyot. "Biz2Credit is very efficient. and easy to work with. They are very professional, and they know their business."
"When we didn't understand something, they explained it to us and were very patient all through the process. I got the sense they were trying to build relationship," Sanjyot explained. "The rates they secured are very competitive. Biz2Credit platform helped us make us a good deal. I would certainly recommend them to others."