Our partnerships provide these key engagements: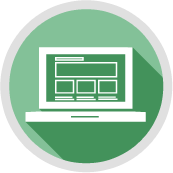 WHITE LABEL PRODUCTS
White labeling the Biz2Credit platform reduces customer origination costs and makes lending more efficient.
Platform partners report a 33% increase in application volume, with no new overhead. The Digital Application module takes lending beyond the branch. It's mobile-friendly and flexible to client inputs. The Underwriting Module includes APIs into key data sources - bank statements, tax transcripts, credit reports, business reports - and access to the patented BizAnalyzer credit modeling tool. A Servicing Module is also available.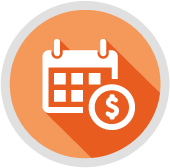 SEASONED ASSET PURCHASE
As a national marketplace, Biz2Credit manages a $200 million - and growing- institutional platform of seasoned assets, and collects all repayment data.
Partners can purchase performing assets in key segments - to satisfy Community Reinvestment Act (CRA) requirements or build goodwill among businesses in underserved areas- or generate new income streams. It's a low-risk way to build the portfolio.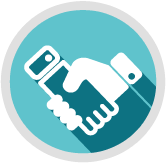 DECLINE MANAGEMENT SOLUTIONS
Don't give borrowers another reason to avoid your institution.
When a potential borrower does not match your credit criteria, offer a short-term, rate-capped financing option through the Biz2Credit platform; supporting working capital, CRE, and equipment financing. Maintain the deposit relationship and remain engaged with the customer through the product cycle.

"No," can simply mean "Not now, but likely later."