Secure Small Business Loans from $5,000 to $1 Million
---
Biz2Credit

matches businesses with lenders. We have arranged over $1 billion dollars in business funding and we know we can help your business!
---
Let Biz2Credit's small business loan marketplace help you get the small business financing you need.
You have business idea, the skills and the drive. But starting a new business and running a successful company requires capital. Biz2Credit connects borrowers with a network of over 1,300 pre-screened lenders through its safe, efficient online platform. Our team of dedicated loan specialists helps borrowers choose the right loan and submit all required paperwork in order to quickly secure much needed working capital. Here are just a few of the small business loan products we offer:
Startup Financing

Microloans

SBA 7(a) Loans and Community Development Company (CDC) 504 Loans

Expansion Loans

Working Capital

Equipment Loans

Merchant Cash Advance

Asset-Based Loans
How it works
Tell us about your Business
Get matched with the best options
Choose your best loan plan
U.S. Small Business Administration (SBA) Loans
The (SBA) is a government agency that helps small businesses succeed by providing loan guarantee programs that helps both established and startup business owners secure low-cost, long-term bank loans. Biz2Credit's lender network includes many of the most active SBA lenders. We have helped thousands of small business owners secure SBA funding to start new businesses, expand existing ones, improve cash flow, and purchase new equipment. Here are the SBA loan programs currently offered by Biz2Credit lenders:
Microloans are short-term loans of up to $50,000 that are designed for startups and growing small businesses that need furniture, inventory, supplies or working capital.
CDC/504 Loans can be up to $2.0 million designed to help small companies in communities seeking to develop business.
SBA 7(a) Loans are popular vehicle for funding small businesses granted by big banks, small, regional banks and credit unions, among other lenders.
Loans for Women, Minorities and Veterans
It's an exciting time for the small business community. Women, minorities, and veterans are starting new businesses at unprecedented rates. These business owners need startup and working capital in order to manage their cash flow. Biz2Credit has helped thousands of female-owned, minority-owned and veteran-owned companies secure financing that they might not have had access to otherwise.
Not having enough money to start a small business should not prevent you from achieving your goal of owning your own company. Biz2Credit can help you pursue your own American Dream.
Bad Credit Small Business Loans
We understand that you may not have a perfect credit score. That's why we designed customizable financing programs for businesses with less than perfect credit. In fact, we work with many lenders that actually specialize in financing businesses with low credit scores. Let us connect you with the perfect financing product for your unique financial situation.
Video Testimonials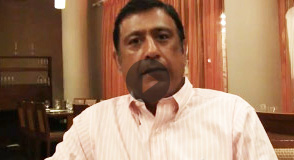 It is not easy for restaurants to get funding as they have to invest a lot of time and work without knowing what the end result would be
more testimonials