Easily secure financing from $5,000 to $1 Million
---
Biz2Credit

matches businesses with lenders. We have arranged over $1 billion dollars in business funding and we know we can help your business!
---
Let Biz2Credit help you get the loan you need.
You have the business idea, the skills and the drive. But starting a new business or running a successful company requires capital. That's where we can help. Biz2Credit connects borrowers with pre-screened lenders through its secure, customized, and efficient online platform. Our team of dedicated loan specialists helps borrowers choose the right loan product and submit all required paperwork in order to quickly secure much needed working capital. Here are just a few of the loan products we offer to small business owners:
Startup Financing

Microloans

SBA 7(a) Loans and Community Development Company (CDC) 504 Loans

Expansion Loans

Working Capital

Equipment Loans

Merchant Cash Advance

Asset-Based Loans
How it works
Tell us about your Business
Get matched with the best options
Choose your best loan plan
U.S. Small Business Administration (SBA) Loans
The Small Business Administration (SBA) is a government agency dedicated to helping small businesses succeed. The SBA loan guarantee program helps both established and startup business owners secure low-cost, long-term bank loans. Biz2Credit's lender network includes many of the most active SBA lenders. We have helped thousands of small business owners secure SBA guaranteed loans to start new businesses, expand existing businesses, improve cash flow, and purchase new equipment. Here are the SBA loan programs currently offered by Biz2Credit lenders:
Microloans are short-term loans of up to $50,000 that are designed for startups and growing small businesses that need furniture, inventory, supplies or working capital.
CDC/504 Loans can be up to $2.0 million designed to help small companies in communities seeking to develop business.
SBA 7(a) Loans are popular vehicle for funding small businesses granted by big banks, small, regional banks and credit unions, among other lenders.
Loans for Women, Minorities and Veterans
It's an exciting time for the small business community. Women, minorities, and veterans are starting new businesses at unprecedented rates. These business owners need startup and working capital in order to manage their cash flow. Biz2Credit has helped thousands of female-owned, minority-owned and veteran-owned companies secure financing that they might not have had access to otherwise.
Not having enough money to start a small business should not prevent you from achieving your dreams of owning your own company. Biz2Credit can help you pursue your own American Dream.
Bad Credit Small Business Loans
We understand that you may not have a perfect credit score. That's why we designed customizable financing programs for businesses with less than perfect credit. In fact, we work with many lenders that actually specialize in financing businesses with low credit scores. Let us connect you with the perfect financing product for your unique financial situation.
Video Testimonials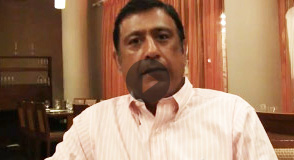 It is not easy for restaurants to get funding as they have to invest a lot of time and work without knowing what the end result would be
more testimonials
Testimonials
It's gratifying to know that there is a group out there, in this environment that had the perseverance to fund medical equipment for a new company.


Keith Greenberg
CEO
US Cardiovascular LLC

Our Biz2Credit experience was phenomenal. Shawn felt like a member of our own company - he was that committed to getting us the business loan we needed to grow. The entire loan application experience should have been stressful but Shawn and Biz2Credit made it easy.

Small businesses in this country have such a hard time getting funding. We often feel ignored by the very people who are supposed to help. Biz2Credit made us feel like we had an advocate in our corner. It was so nice to have someone cheering for our success.

Sara Feldmann Sheehan
Executive Producer
Working Pictures

Thank you for rescuing us in our time of need. Our clothing business has recently expanded and we were experiencing growing pains. We were at the end of the line, not being able to meet customers orders... after already being turned down numerous times, by our bank of 20 years.

Biz2Credit came through for us and matched us up with 2 lenders. The loan process was handled in a very timely manner. Eli is very structured and extremely organized. He was able to explain every silly question I had in great detail. We are EXTREMELY HAPPY with your outstanding performance and your willingness to go the extra mile to help us in our critical situation. Thank you again!!

Sharon Velasquez,
VP of Operations,
Salaam Clothing

I am very thankful that I was introduced to Biz2Credit. Eli was very personable, knowledgeable, and made the whole process easy. He kept the paperwork to a minimum, quickly found a lender that was interested, and helped keep the loan process moving forward. With the loan proceeds I was able to consolidate some high interest loans, buy new freezer equipment, expand the store's inventory, and finally remodel the front of the store.

Thank you, Biz2Credit. You provided a great service by helping me expand and improve my business.

Claude McKenzie,
Glenwood General Store - Owner

Thank you Biz2Credit for helping me get the financing I desperately needed to expand my business! I had all but given up on the possibility of finding financing. I had exhausted every traditional financing channel I could find and was turned down by every single one. By working with Shawn [at Biz2Credit], I was able to close on an SBA loan in record time and the documentation process was a breeze.
Since closing my loan a couple of weeks ago, I have already referred two clients to Biz2Credit and will plan to work with them again in the future.

Tanya McCaffery, CPA
President
The CFO Group, Inc.

I can recommend Shawn Cornoyer of Biz2Credit Inc. without any qualifications to any business manager seeking loans to help in their short or long term business needs. Our experience could not have been more positive.

Steven M. Worth
President
Plexus Consulting Group, LLC

I cannot begin to tell you what I went through before I found Biz2Credit. I previously applied for a loan and after almost of year of going through the steps, I was declined.

The personal customer service I received from Stephanie at Biz2Credit was exemplary. Stephanie stayed in contact with me daily. I never felt like I did not know what was going on.

I would recommend Biz2Credit to anyone that wants an SBA loan. I cannot believe how painless this loan process was and how quick my loan closed. The 3% your company charges is priceless. I cannot say enough good things about your company or Stephanie.