Guide to Selling Your Small Business
Selling a small business can be one of the most complicated, involved, and difficult transactions in the lives of many small business owners. The selling process itself is incredibly complex, often involving business brokers, attorneys, valuation experts, appraisers, and any number of prospective buyers. It's also tough to time correctly. You want to sell at the moment when the sale price is at its highest while not leaving money on the table.
Biz2Credit's Platform Makes Financing
Available for Small Businesses
Everything You Need to Know Before Selling Your Small Business
In this guide, we'll discuss the entire process of selling a small business, from knowing when and why to sell, how to get the company set up for sale, determining a fair selling price, and some common mistakes that can happen in the processing of selling a business.
Why Sell a Small Business?
The first question you're likely to be asked when it's time to sell a small business is simple. Why?
There are infinitely many reasons to sell a business. Some are very simple. Maybe you've had a falling out with a partner, or a partner has died. Maybe you're no longer enjoying working in the industry. Some sellers will sell the company to fund retirement, or because they want to spend more time with family. For some, the time is right - the business is growing, and it could mean a huge profit to sell.
Regardless of the reasons behind starting the sales process, it's sometimes a difficult decision for many entrepreneurs. Many small business owners have much of their net worth tied up in their business and their business assets, and liquidating those assets is intimidating. The business they're selling to a new owner might be their life's work.
It's not a decision to make without months, if not years, of careful consideration and planning. After all, timing a sale well can lead to maximizing profits and a smooth transition.
Understanding the reason behind a business sale is key to making sure that the whole process runs smoothly. It's not unlike having a business plan when you're starting out. And once you've determined that it's the right time to sell, your next step is to figure out how much your business is worth.
How Much Is Your Small Business Worth?
Business valuation is a difficult and time-consuming process. There are a few methods to use to go about finding out how much your company is worth.
There are a few factors here. One is assets. You'll need to know the value of your business assets, including physical spaces, equipment, and intellectual property. Add those up, and you've got an asset-based valuation for your company. This method is important when the other methods of valuation aren't as helpful (more on these in a moment), or when you work in an asset-intensive industry, like energy, manufacturing, or food production
A second way of finding your business's value is through market research. If you're selling a house, you'll want to know how much a comparably sized house in the area goes for. Same idea with market-based valuation. Digging into the sale data around other similarly sized companies in the same industry in the same area can help you find a reasonable asking price for your company. There are plenty of similar businesses out there that have been sold for reasonable prices, and you can use those sales as a baseline for your own.
Finally, there is a valuation based on sales and cash flow. After looking at the data on your company's balance sheets and other financial statements, you can determine a price based on an estimation of future earnings. These valuations will look particularly strong in a growing company. Outstanding invoices, ongoing contracts, and other projectable income are all factors in this valuation as well.
Working with a Valuation Expert
In addition to independent research, many entrepreneurs work with a valuation specialist. These professionals, often certified valuation analysts, act as objective third parties during the process of selling a company. They'll come in and look at everything discussed earlier - assets, real estate, financial information, tax returns, and other metrics before handing in an estimated selling price.
The third-party nature of a valuation expert lends credibility and objectivity to a sale, which can benefit both the buyer and the seller. For buyers, a valuation expert can ensure that a burned-out or inexperienced entrepreneur isn't selling a company far below market value, cheating themselves out of money. For the buyer, a valuation expert's estimation removes any emotional or above-market estimation from the seller, who might lean a bit too heavily into valuing the company they've built.
Getting Your Small Business Ready to Sell
Before a sale agreement can be signed, you'll want your company in the best possible shape for sale. That means you're going to need to make sure that your metrics look as strong as possible for any prospective buyers. It means cleaning up your financial documents as much as possible. And it means creating an exit strategy.
Boost Metrics
Remember, potential buyers are looking at your company for the long term. They're not just buying a name and a building - they're buying a brand, a customer base, a reputation, and an ongoing source of income. To boost the sale price to make your company as attractive as possible, you need to make sure that potential buyers see a future of steady growth and income when they do their due diligence on your company. You must make your financial statements look as strong as possible.
What does that mean? It means doing whatever you can to boost sales at the time of the sale of your business. That means different things depending on the type of business you're running. Do you have an excess of inventory? Is there a chance you'd be able to drop prices and push much of that out? Inventory can depreciate, so pushing out long-term inventory can be key.
In addition to boosting sales, do what you can to show that your income is steady and growing. Is your customer base made up of a diverse array of customers? If much of your income is based in one relationship or customer, it can be risky for buyers.
This is also an important factor in timing your sale. If there's a particular period during the year where sales increase significantly, it will be in your favor to time the sale of your company around that boost. Buyers will look unkindly upon buying a company with slow or declining sales.
Clean Up Business Documents
You'll also need to make sure that your bookkeeping is in great shape when you're selling businesses. Many selling business owners work with a CPA, attorney, or other financial professional to review their financial records and other legal documents before a sale. You'll want to have documents pertaining to any to any ongoing contracts, both incoming and outgoing, along with a list of assets, liabilities, and credit histories.
This goes hand in hand with your business valuation. The right buyer will want to see all the available data about your company. Making sure that your financial documents are correct, in one place, and showing a thriving company will make business buyers more likely to make a purchase at an agreeable price.
Exit Strategies
Exit planning should be just as important to your company as your business plan. You never know when you'll need to sell your company. Sure, you might be selling it due to retirement or a planned transition. But you also may need to sell due to a sudden illness or an unexpected opportunity.
So as soon as you can, build a succession plan. There are any number of ways to build that strategy, depending on the person or entity you're selling the company to. Some companies are sold to a family member, and that can mean a stable transition. Other forms of selling a company will be more hectic. A buyout from employees, acquisition from another company, or a sale to an investor can all lead to more unknowns for the future of the company.
Are you going to promote highly effective employees to management positions during the transition? Are you going to continue to be involved after the sale? Are members of your staff leaving the company with you? Having answers to all these questions is key to an effective sale.
Finding Buyers for Your Small Business
So, you know when you want to sell, you have a good idea of how much your company is worth, and your exit strategy is ready to go. Now what?
Now you need to find buyers, and typically you'll need to find several. This process can be tricky. If you're only considering selling your business, you'll want to keep things quiet as you explore the process. Many potential sellers seek confidentiality agreements with their prospective buyers to ensure that confidential information about the business, its processes, its metrics, and its proprietary products or ideas. After all, you don't want to give that information to a competitor, if you're looking to sell to one, and you don't want to give that information to a person or entity who can share it with competitors either.
In addition to being careful about the information shared with potential buyers and their ability to share that information, you should be careful about the buyers themselves. If they need to finance the purchase, make sure that buyers are pre-qualified with an established lender before sharing any sort of proprietary information.
Advertising Your Business
Qualified buyers aren't going to just spring out of the woodwork to buy your company. Selling your company will require putting the word out that it's available. There are a few ways to do this.
Firstly, you can speak face to face with similar companies or even competitors. They're already going to have an educated idea of the ins and outs of your industry and will have a great idea of how much your company is worth.
If that's not a feasible plan, you can also advertise traditionally. That can mean going through your local chamber of commerce, print advertising in local media, posts in industry or local social media pages, or through talking to investment banks. There are also numerous websites dedicated specifically to business sales.
Working with a Broker
Many business owners instead opt to work with a professional business broker. Much like a real estate broker, these professionals do the dirty work involved with the sale of a business. They find qualified buyers, write up the purchase agreements and non-disclosure agreements, file all the paperwork, and make sure that licenses and permits are transferred correctly. Unfortunately, like real estate brokers, they also charge a hefty fee for their involvement - 5-10% is a typical fee.
But much like having a valuation completed by an expert, working with a business broker means that many of the more difficult parts of the process are completed without your direct involvement. You're paying for ease and objectivity. Some business brokers are also able to enter the process after a buyer has already been located and the due diligence process has been completed. At that point, instead of doing the advertising and vetting, they simply complete the process of transferring ownership, typically for a smaller fee.
Selling a Business Can Be Difficult
Just as difficult, in fact, as starting one. Plus, selling your company means handing over the keys of a project you've likely put years of hard work into building from the ground up. So, plan, take your time, and enlist the help of the appropriate specialists to ensure that your company sells for the right price, to the right buyer, at the right time. There are many resources out there to help with a sale, from the United States SBA to your industry mentors. Take advantage of all these resources to ensure that your sale goes smoothly and sets you up for the next stage, whatever it may be.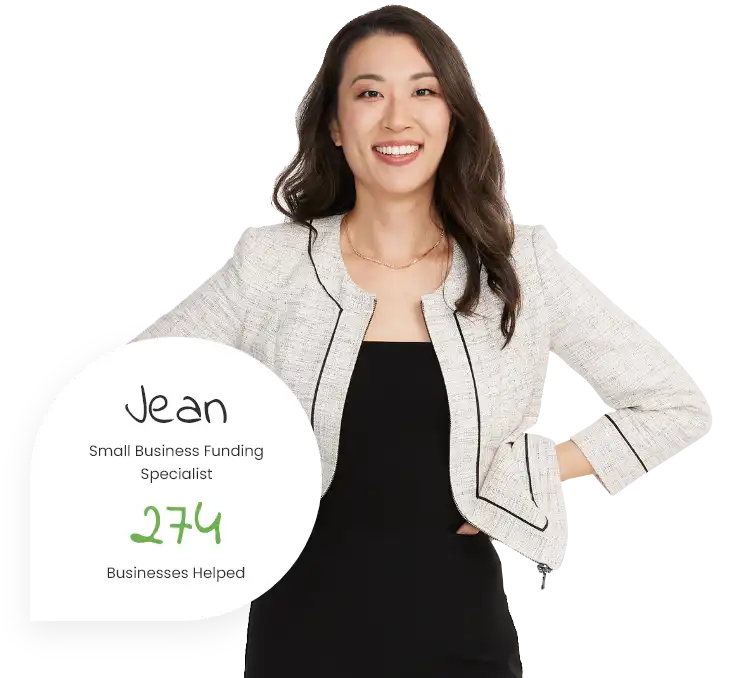 We've got your back for whatever business you run
You're here because you have big goals. Ours is to ensure businesses of all kinds are connected to the best funding solutions for their needs.
Behind our fast funding, reasonable rates and terms are human beings who keep an efficient, price-transparent environment top of mind.
We'll be direct about it.
Call : 800-200-5678
Monday - Saturday: 8am - 9pm ET