Working capital to accelerate your
business growth
Fast financing for your business that's
easy and reliable.
Working Capital Overview
Funding amounts from
$25k - $2M+
Get approved within
24 hours
Working capital that works for your business
Our working capital solutions are designed for small businesses.
Our working capital funding gets your business the support you need fast.
Some popular reasons to seek working capital are:
Grow your Business

Cover one-time business expenses

Hire staff

Buy equipment

Pay down operational costs

Purchase inventory

Expand your workplace
Working Capital Funding Customized to Your Business
Funding amounts start at $25k and go up to $2M+ to provide the options you need to meet your goals.
Get payment flexibility to match your business's needs - from daily to bi-weekly payments.
Payment that works with you
Enjoy predictability and flexibility with daily, weekly or biweekly payments from your business receipts.
Dedicated Funding Specialists
Consult a funding specialist to determine what options fit your business best, or ask for help at any time along the way as you provide business information and documents.
Fast Funding
Apply in just four minutes. Get approved for working capital within 24 hours, and get funded within 72 hours of submitting your application.
From One Entrepreneur to Another:
We Get You
We understand what's behind building a business you believe in.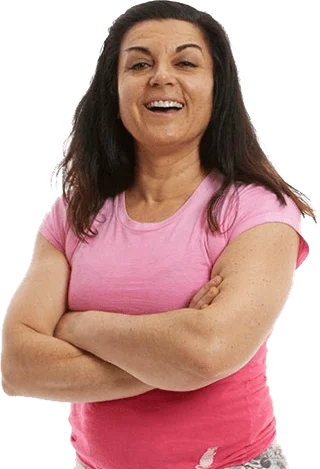 "We were growing so fast, but we didn't have the working capital we needed.
Biz2Credit was so great because they were there for us when nobody else was."
Maryam Zadeh
Owner of HIIT BOX
Customer since 2018
Is working capital funding right for your business?
Most customers get started with:
Annual Revenue Greater than $250k

575 credit
score or above

At least 6 months in business
How Our Working Capital Funding Works
Step 1
Create Your Profile
Less than a minute.
Provide us with your basic business information to help us understand your funding needs.
Step 2
Submit Your Application For Funding
About 4 minutes.
Complete the application by submitting documentation about your business's finances.
Step 3
Connect With Your Funding Specialist
At any time.
Connect with one of our funding specialists, who will take a consultative approach to match you with the funding option that works best for your business.
Step 4
Get
Approved Fast
Within 24 hours.
For working capital, once you've submitted our online financing application you'll get an approval decision fast, often within 24 hours.
Take your business to the next level. Apply for funding today.